Christmas nears and I have a list of things to do and no shopping done but apparently I have time for this.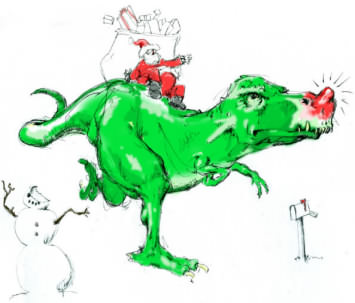 click to enlarge
or
sans the awful color
.
Roland the red nosed dino had a very shiny nose. All of the other reindeer used to laugh and call him names so he ate them. He's also sensitive about his overbite so don't mention it. He likes carrots and has problems with impulse control.